Cheesefest III Webcam Shots, Page 6
Sunday Afternoon
Blame Fugue for the bad camera resolution.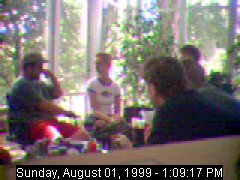 Ricorn, Miriam, Stryfe, Cambot, and Pokey.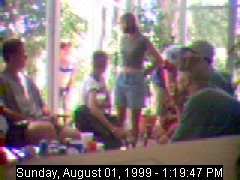 Hodge, Sarah (in bikini), Miriam, Rapture,
Cambot (on seat)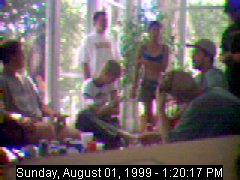 Hodge, Miriam, Achilles, Sarah, Cambot,
Ricorn, and a blob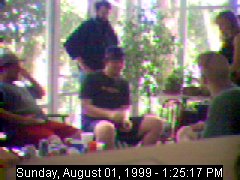 Ricorn, Sly, Stryfe, Cambot, and Saffron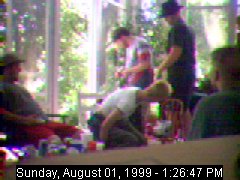 Stryfe is grabbing Pokey's butt as Miriam
looks on. Stryfe claims he was really
carrying luggage. Suuuuure.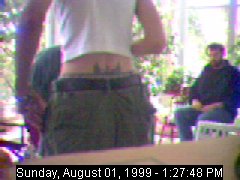 Miriam's butt, and Sly