Reverend's Master Secret Teriyaki Sauce
my master secret teriaki recipe (1337) passed down from my da, modified and trialified by me

this recipe will make enough to marinate like 8 chicken breasts and a pound of steak. scale as necessary
The Recipe
4 cups soy sauce (kikkoman of course)
1 cup sweet cooking wine (mirin)
1 cup brown sugar (I like the 'golden brown' the best)
cubic centimeter or so ginger chopped up and crushed
some lemon pepper

is good!
marinate chicken for a couple hours, beef for a while.
The Reviews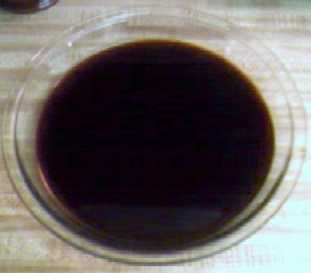 Kahlan: I don't like teriyaki much in general, but it tasted about what I'd expect "good" teriyaki to taste like.





Nathan: He thought it could have been sweeter, but that's one of those 'to taste' things, Kahlan is guessing.





---
Email your review of this recipe to: webmaster@eotl.org!
Return to EotL Recipes